Limited edition. Unlimited thrills.
The new Audi R8 Coupé V10 RWS.
Fuel consumption combined: 12.4 l/100 km; CO2 emission, combined: 283 g/km

Maximum performance. Breathtaking sound. Exclusive limitation. The new Audi R8 Coupé V10 RWS leaves what you know behind and breaks with traditions: for the first time in the history of Audi Sport, we rely on a pure rear-wheel drive. This gives power a new perspective, a new dimension and you a unique driving experience: the Audi R8 V10 Rear Wheel Series is limited to 999 cars worldwide.
Register your interest
Leave your everyday life where it belongs:
in the rearview mirror
At home in the limits of physics, far away from any routine, the Audi R8 Coupé V10 RWS is made for those who want to break out of everyday life.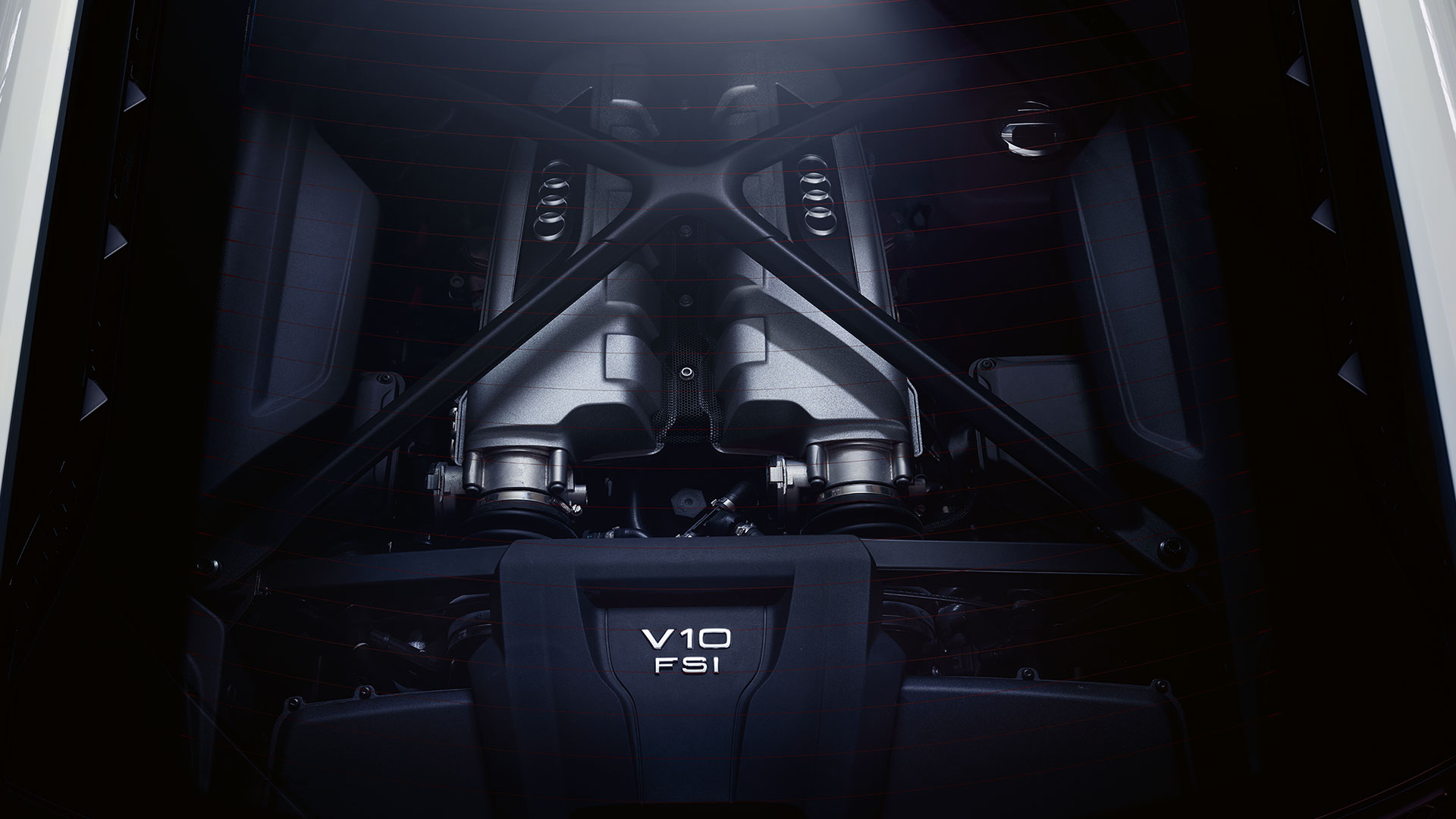 Adrenaline on the road
With 540 hp concentrated power in the back, the rear axle becomes the central driving force of a breathtaking performance. In doing so, the mid-engine concept offers a balanced weight distribution and thus allows a higher curve speed. From 0 to 100 km/h in 3.7 seconds, enthusiastic from the start.
Performance show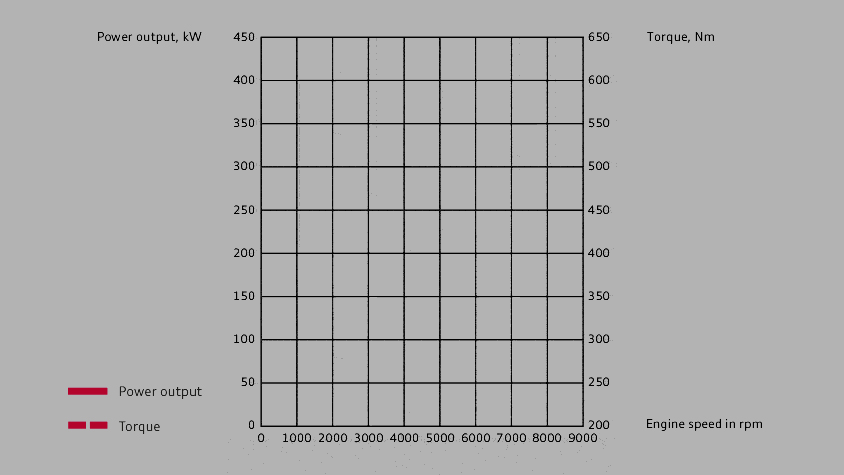 These curves will increase your pulse: the 5.2-litre V10 FSI engine in the Audi R8 Coupé V10 RWS accelerates the vehicle with its 540 hp (397 kW) at 7,800 rpm⁻¹ to 320 kilometres per hour. With a cubic capacity of 5,204 cubic centimetres, the car achieves a maximum torque of 540 Nm at 6,500 rpm⁻¹. These key figures are impressive, but how they feel like is far more impressive.
Getting to the heart of performance
The interior, with a puristic and sporty open-wheel design, has been constructed to meet the driver's needs right down to the last detail; To ensure you have the optimum sitting position in fast corners as well, the standard R8 sports seats are equipped with distinctive seat side sections. Always under control: the R8 performance leather steering wheel, which raises precision to a new level. Everything important in front of you: all relevant driving data can be found on the 12.3'' Audi virtual cockpit right in front of your eyes.